"Best Prices on The Internet"
Firearms

Firearms require an FFL on file.
---
The shipping calculator does not add shipping charges for firearms,
appropriate charges will be added when we process your order.
Handguns must be sent by UPS Next Day Air Service

---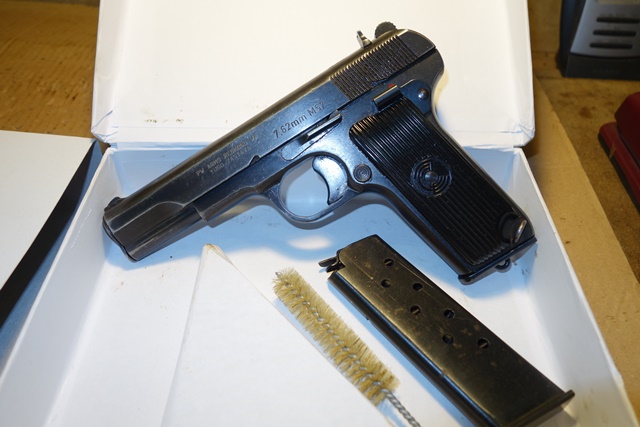 CLICK TO ENLARGE
YUGO M57 PISTOLS
Yugoslav Tokarev Pistols. Zastava Model 57 - 7.62x25mm. 9 round magazine. Serbian surplus: military, police. commercial. Matching barrel, slide and frame. Cleaned and inspected. Very good to excellent condition. With an extra magazine.
$219.99


---