"Best Prices on The Internet"
Firearms

Firearms require an FFL on file.
---
The shipping calculator does not add shipping charges for firearms,
appropriate charges will be added when we process your order.
Handguns must be sent by UPS Next Day Air Service

---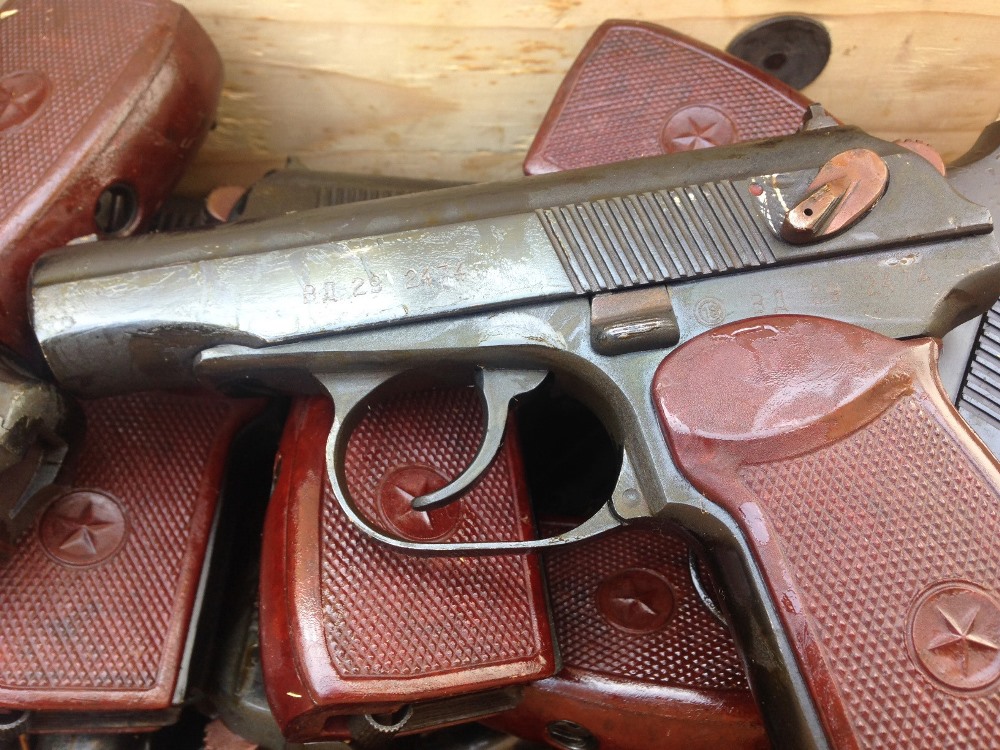 CLICK TO ENLARGE
MAKAROV PISTOL GRADE 1
Bulgarian Makarov 9x18. EXCELLENT condition. Appearing un-fired, un-issued. Inspected and (mostly)degreased, these are our own hand-picked pieces. Includes holster, lanyard, cleaning rod, extra magazine and documents.
$299.99


---

CLICK TO ENLARGE
YUGO M.59 SKS CARBINES
YUGO Model 59 SKS 7.62x39 carbines. Recent import, limited quantity. Arsenal refurbished, may have some electro-penciled parts and new wood. Cleaned and inspected here, overall very good condition.
$369.99


---